LIMITLESS
FREE TRAINER
A high-grade unique ISO lateral plate loaded station capable of over 100 exercises
Get yours today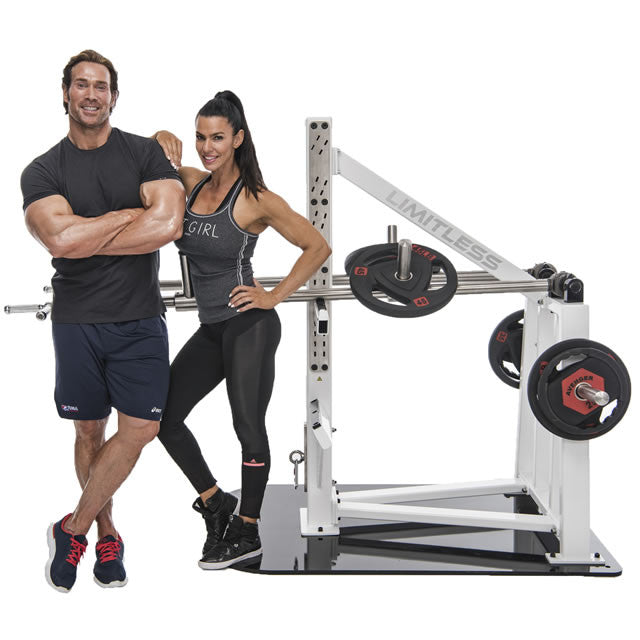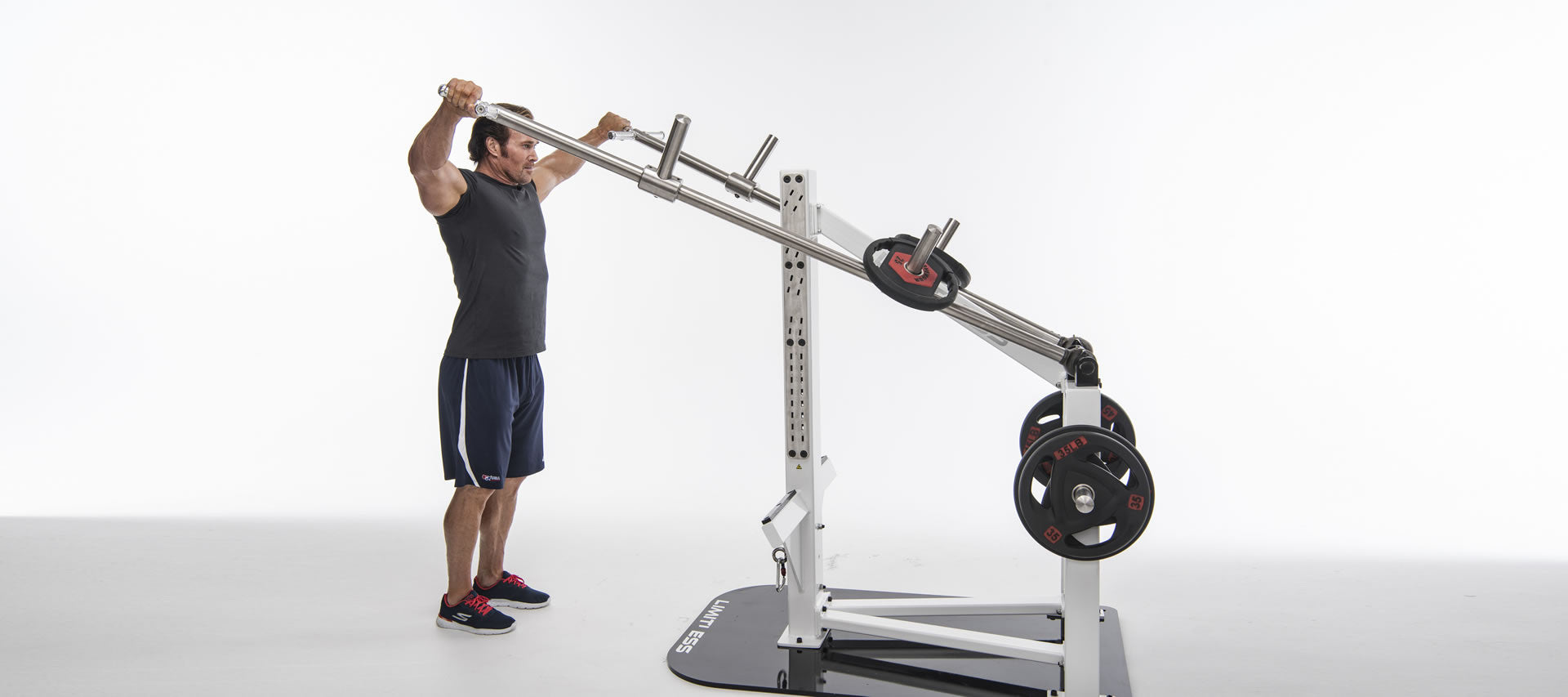 SMALL FOOTPRINT
Compact designed and loaded with exercise options from the most traditional to ultra-high intensity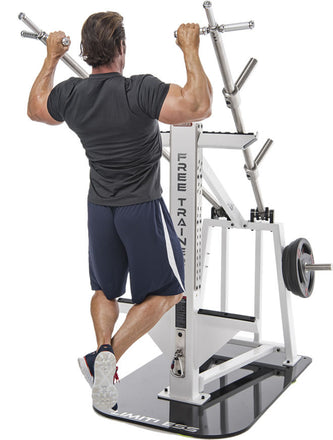 MULTI-GRIP PULL-UPS
Three angled grips for varied grasps that are designed to work different muscle groups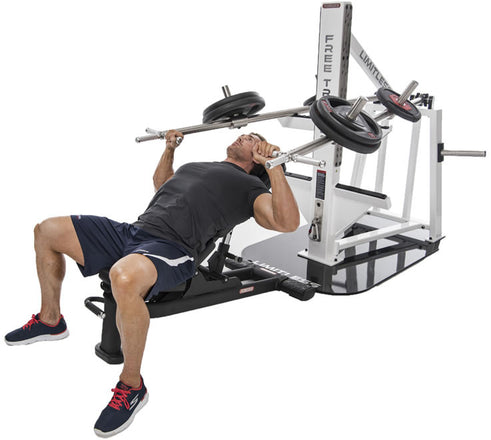 CHEST PRESS
The Limitless Free Trainer employs a wide range of compound exercises.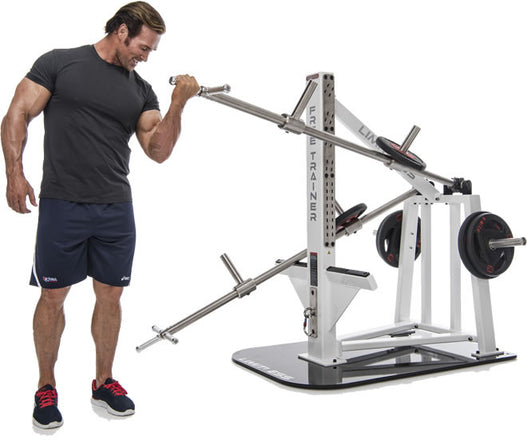 BICEPS CURL
The Limitless Free Trainer isolates the biceps and triceps and have multiple workouts on this do-it-all machine.
TESTIMONIALS

I'm a firm believer in using free-weights as a foundation to building a strong balanced, and healthy physique. Many of the gym machines I've used limit my range of motion and restrict my movement. Cables on the other hand are great for hitting a wide range of motion, but I still do not feel the same muscle involvement as with free-weights. The Limitless Freedom Trainer focuses solely on using free weights, yet also allows for full range of motion. It's small overall footprint makes it perfect for studios and trainers wishing to maximize the number of free-weight based exercises, and minimize the space needed. You'll find many of the exercises performed on this machine will work your muscles like no machine, cable, and even free-weights, will be able to do the same.
– Rob Riches | Los Angeles, CA
Having owned a chain of gyms for over 15 years I am always on the lookout for new and unique pieces to add to our lineups. The Free Trainer is an excellent and high quality piece that my clients and trainers alike will enjoy. It is certainly the most inventive and effective functional piece that I have ever seen and used.
– Steven B – Boca Raton, FL
ORDER NOW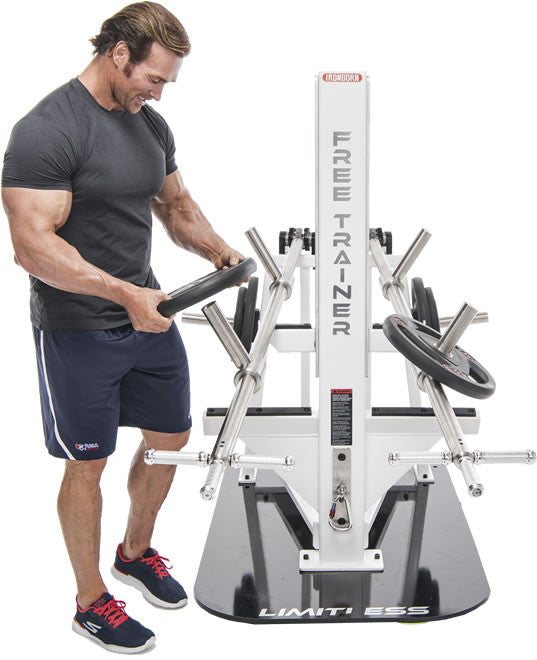 MSRP: $4,575.00
Order today for only $4,375.00
Stocks are limited!
Dimensions: 97" L x 79" W x 64" H
Wheelchair Accessible
Interlink Units Back-to-Back for Class Environment
Dual 4mm Stainless Steel Arms